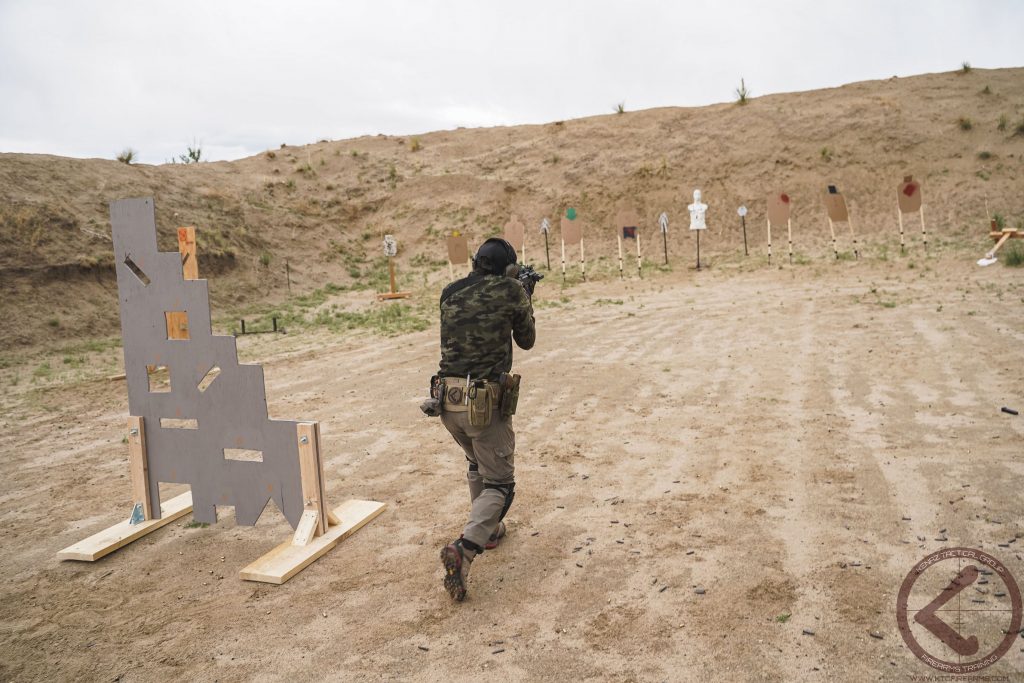 The Kenaz Tactical Group VIP Club is a great way to take your training to the next level. Each club event provides a safe environment that allows students to reinforce lessons learned in past classes.
Each event is supervised by instructors and/or other VIP students with NRA Range Safety Officer (RSO) certifications. These sessions are provided in the same safe and controlled environment you expect from all of our classes. We practice beyond the "square range" that can limit building important defensive skills.
"How can I be a better defensive marksman?"
The VIP Club was started because a lot of us know that the best way to improve our talents is to practice. Repeating a regular class is a great way to build "trigger time" with an instructor providing immediate feedback. However, most classes include classroom content and are intended to introduce students to concepts with less time spent on exercises. Club events have a much smaller portion of classroom discussion and focus more on repeating various courses of fire.
Important Considerations
VIP Club Events are only open to current VIP Gold or Platinum students.
Due to the nature of maintaining a safe range environment, there is a maximum number of students allowed per event. You must be registered to attend.
Attending the event is free with the usual $12 range fee paid to Pikes Peak Gun Club.
All students must have completed at least one "Level 1" class such as Defensive Pistol 1 or Defensive Rifle/Carbine 1. It is recommended to have both Pistol 1 and Carbine 1 completed prior to attending an event to get the best experience. Students who have completed higher level classes are expected to apply those higher level skills to each exercise.
The courses of fire are generally created to allow practice with the student's preferred firearm setup. In other words, if you want to develop anything from your draw from concealment to using a battle rifle, we'll have something for you.
Your gear will be inspected for basic safety on the range. Bring the tools you want to use in a defensive situation. If there is interest in using historical or other unusual firearms, feel free to let us know. The VIP Club, however, is not the best environment to test your grandfather's battlefield pickup or latest C&R piece.
Come prepared to work hard. You will benefit from the exercises proportional to your personal investment.
The club succeeds on the efforts and contributions of the students. Many students bring additional gear, targets, non-alcoholic drinks, food, or anything else that doesn't compromise range safety. This includes bringing a willingness to help set up and clean the range before and after each session.
Event Information
Course number: KTG-205
Course Length: 8 hours on the range (depends on class size)
Skill Level: Intermediate to Advanced
Maximum Class Size: 10
Cost: Free (VIP only) + $12 range fee to PPGC
Register for an Upcoming Class