When:
March 24, 2018 @ 9:00 am – March 25, 2018 @ 5:00 pm
2018-03-24T09:00:00-06:00
2018-03-25T17:00:00-06:00
Where:
Kenaz Tactical Group
425 S Franceville Coal Mine Rd
Colorado Springs, CO 80929
USA

Contact:
Robert Butler
719-602-1020
Course Description: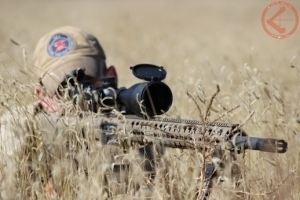 The basic long range precision rifle 1 course is Designed for the novice long range shooter and discusses basic fundamentals to engage targets at long distance. On completion of this course, Students will have engaged unknown distance targets from 100-400 yards using all techniques learned throughout the two-day course. This program will train and test the Shooter in the use of their scoped rifle by covering fundamentals of equipment setup, marksmanship, ballistics, shooting positions, environmental factors, data book set up, and engagements on unknown targets ranging from 100 to 400 yds.
Long Range Precision Rifle 1 course covers the following:
Introduction to Precision rifle
Equipment set-up, Rifle Sight-in & Data Book Use
Selection/care and cleaning of rifle
Ballistics – Internal/external
Use of elevation/windage/parallax turrets
Range estimation with scope reticle
Mil and MOA
Basic Marksmanship techniques
Zeroing at 100 yards
Using Basic Ballistics & gather data to 400 yards
Positional Shooting & Unconventional Positions
Additional Information:
Rifle Bolt Action .308 caliber (or comparable) with sling and Bipod
Ear and Eye Protection
Hat
Camo clothing weather dependant
DATA/LOG Book
Calculator
Pencil
Optics with BDC 10X or higher MIL or MOA reticle for ranging targets
Spotting scope or binoculars
Cleaning kit
Backpack
Shooting Mat
Sand Sock
250 rounds of match ammunition 168gr or 178gr
Cost: $400.00