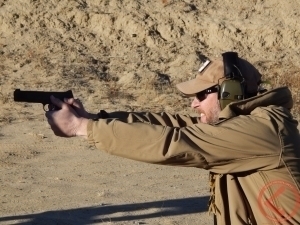 Back to the Basics – Pistol
This is NOT an NRA Shooting Course
Course number:
 KTG-100
Course Length:
 2 Hours
Skill Level:
 Novice / Intermediate
Maximum Class Size:
 10
Range Requirement:
 Yes
Course Description:
  The Back to the Basics pistol course is designed for the new shooter or seasoned shooters who wish to fine tune their fundamental shooting skills. This course focuses on improving not only the students accuracy, but precision through the application of fundamentals built off of the science of shooting, physiology and task management.
The Back to Basics Series includes:
Firearm Safety
Marksmanship fundamentals
Fundamental Shooting positions
Other Information:
Students should supply their own firearm, KTG only has limited firearms available to loan for a small fee.
Students must bring a PROPER fitting holster for their firearm.
Students must supply their own ammunition for use at the range. Recommended 200 rounds of COMMERCIAL ammunition for the range portion of the course.
Cost:
 $50.00