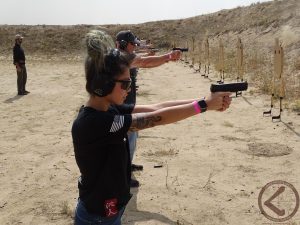 Kenaz Tactical Group provides shooting classes and firearm training in the Colorado Springs, Colorado area and nationally for shooters of any skill level.
Our hands-on, student-centered instruction is designed to improve the shooters competence, confidence, and ability in a variety of disciplines. All of our instructors are NRA Certified to ensure our students receive the highest level of instruction available in the training industry.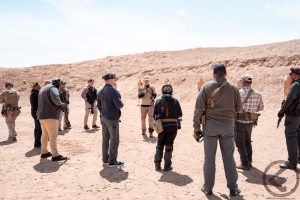 Families, groups, and even the youngsters will benefit from learning the basics of firearm safety, shooting fundamentals and responsible firearm ownership. Family, Group, and Corporate rates are available for most courses. We also offer an annual membership program, the VIP Student program, pay a single annual payment and train all year!
Please e-mail training@ktgfirearms.com for information and group rates. One on One training available and flexible classroom dates for an additional charge.
Shooting and Medical Course Catalog
Click the Course number for course details and information
**Best Viewed in Landscape on Mobile Device due to large table**
Did you know?
ALL of our handgun courses far EXCEED the Colorado State requirement to obtain a concealed handgun permit, if you do not see a dedicated Colorado Concealed Permit course on our schedule, ANY of our handgun courses will work!
| | | | |
| --- | --- | --- | --- |
| Course # | Course Name | Skill Level | Cost |
| KTG-101 | Back to basics – Pistol | Novice | $50 |
| KTG-200 | Colorado Concealed Permit – Phase 1 | Beginner | $100 |
| KTG-201i | Intro to Defensive Handgun | Beginner | $75 |
| KTG-201 | Defensive Pistol 1 | Intermediate | $200 |
| KTG-202 | Defensive Pistol 2 | Intermediate + | $200 |
| KTG-400 | Advanced Defensive Pistol | Advanced | $400 |
| KTG-208 | Pistol Red Dot Fundamentals | Beginner + | $150 |
| KTG-500i | Intro to Defensive Rifle / Carbine | Novice | $75 |
| KTG-500 | Tactical Rifle / Carbine 1 | Intermediate | $200 |
| KTG-510 | AR Maintenance | Beginner | $75 |
| KTG-550 | Tactical Rifle / Carbine 2 | Intermediate + | $225 |
| KTG-575 | Advanced Defensive Carbine | Advanced | $400 |
| KTG-700i | Introduction to Precision Rifle | Beginner | $200 |
| KTG-700 | Precision Rifle 1 | Beginner / Intermediate | $400 |
| KTG-800 | Carjack Defense / Counter Ambush | Intermediate | $200 |
| KTG-MED | Civilian Medical / TCCC 1 | Novice | $200 |
| KTG-300 | Night Fire Fundamentals | Beginner+ | $100 |
| NRA-101 | NRA Basic Pistol | Novice | $125 |
| NRA-200 | NRA Personal Protection In the Home | Beginner | $175 |
| NRA-300 | NRA Personal Protection outside the Home | Intermediate | $175 |
| NRA-400 | NRA Range Safety Officer Course | Beginner | $125 |
| KTG-600 | Defensive Shotgun 1 | Novice / Intermediate | $175 |
| KTG-650 | RE-ACT Defensive Course | Intermediate | $200 |
| | | | |
Promotional video highlighting our Intro to Defensive Handgun Course