Westone DefendEar DigitalX5 Custom Fit Premium hearing protection – Review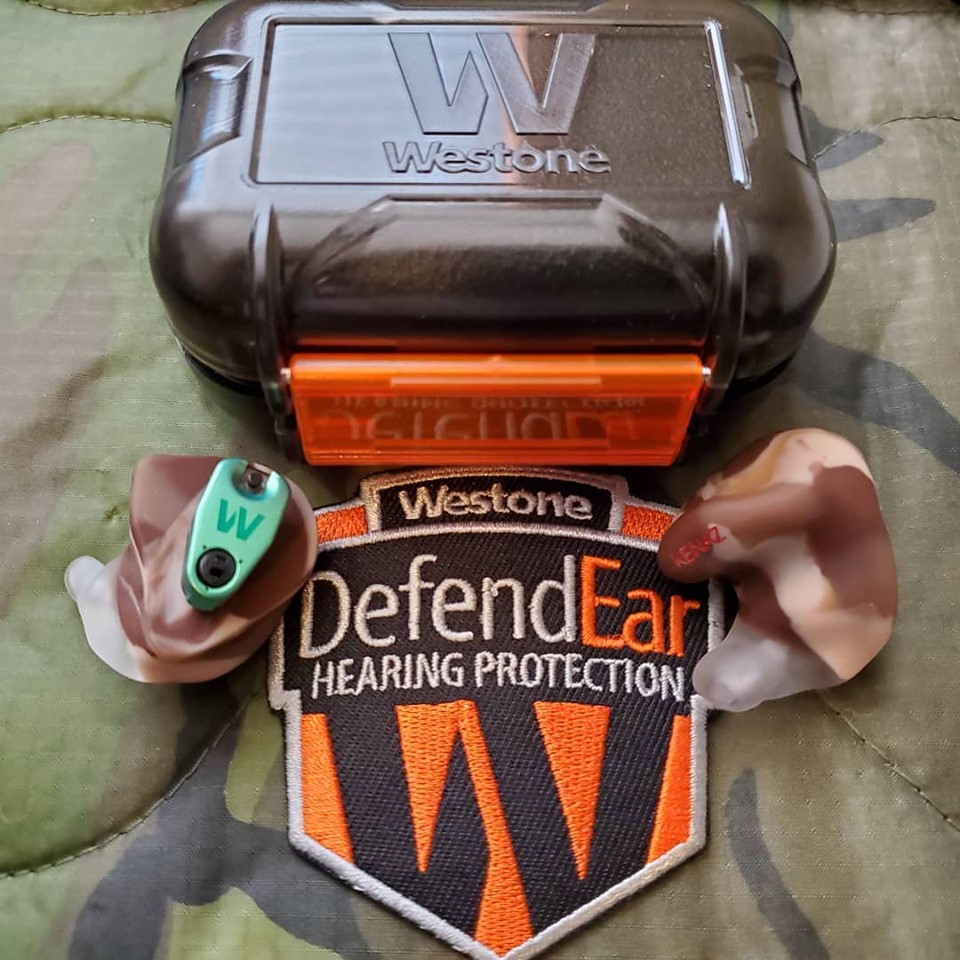 As some of my followers know I have some pretty extreme hearing loss in both ears, specifically my left ear due to a number of issues. I've had my left eardrum completely reconstructed due to a botched medical procedure and have a more substantial loss in that ear as a result.

My hearing loss has made teaching slightly more difficult as most electronic hearing protection on the market provides acceptable hearing protection, but typically do not provide amplification necessary for me to hear students. The result is that at times I find myself yelling when teaching as I cannot hear myself speaking.

Having been challenged with this over the years, I set out on finding hearing protection that could both preserve the hearing I presently have by providing better than average protection, as well as allowing me to hear myself and my students as I teach.

After trying some of the smaller electronic hearing protection available on the market, I had found that though they provided sufficient passage of normal sounds, they did not however, perform well in the ear when it counted. Largely because of scar tissue in my left ear which made fitting hearing protection difficult, this included the old standard 'squishie' ear plugs.

I was fortunate to have been at a filming and demonstration of a product that caught my attention, the Westone DefendEar DigitalX series of custom fitted hearing protection. I immediately inquired about the product and brought up the fact that I had both hearing loss and scar tissue, both were no concern after checking my ears (and gaining medical clearance), so we began the process of fitting the protection.

The initial mold of my ears was performed at our office by a Westone professional, the molds were taken and I was provided a custom order form in which to process the order and choose model, color and even a custom engraving. I received my custom hearing protection in about 30 days and put them straight to work in a weekend of level 2 classes.

The fit was amazing, even with the scar tissue in my ear. I inserted the batteries and went directly into testing. The performance was phenomenal, I had set them to "range mode", one of 5 modes available on the DigitalX5 model and we began the class. In a normal outdoor range environment I was able to hear myself as well as the students plainly and clearly and unlike many other electronic hearing protection systems, I was able to determine direction of the speaker.

When the shooting portion of the class began, I was impressed by the noise reduction and responsiveness of the DigitalX5.
I wore the product for 9 hours and if fact had forgotten I had them inserted, a testament to the comfort of the product.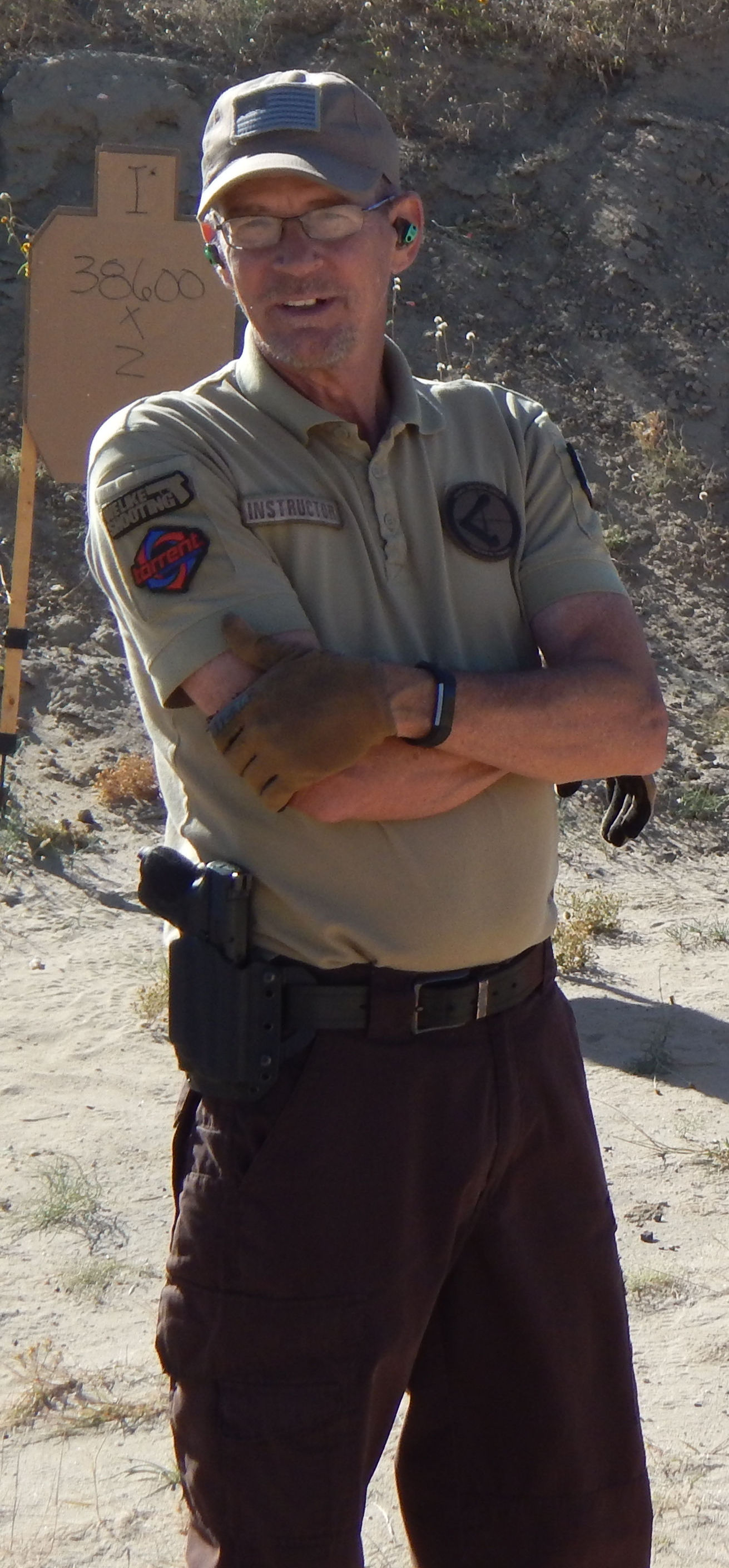 The only real concern I had was battery life, they run on Zinc Air batteries, similar to hearing aid batteries. Once the seal is broken, the batteries begin discharging immediately. The Westone DefenedEar DigitalX operates with PR48, Size 13 batteries which will typically last 3 to 10 days, as of this writing, I am at 6 days with the first 2 batteries. The approximate cost of batteries is $14.00 for 60 batteries so the investment is not too bad considering the level of performance.
Update on the Battery life – As of 1/28/2020, the batteries last approximately 30 days, I believe this is due to the very good seal on the battery door preventing discharge. VERY HAPPY about this!

Overall, I am not only impressed with the DigitalX5, I am sold, completely. This is a great product for anyone who shoots on a regular basis, well worth the investment and well worth the short wait.
The Technical:
There are several models available depending on budget and desired features. The Dx1, Dx3 and Dx5. Information can be found on the DefendEar website. The product tested is the Dx5.
Modes:
The DX 5 allows for 5 modes of operation depending on what sport or game the shooter is participating in:
Game Mode : Outdoor Game Shooters
Clay Mode: Outdoor Clay Range
Range Mode: Indoor Range or large caliber shooting
Wireless Coms mode: 2 way communications (sold separately)
Hunter Mode: Outdoor Hunting/ Game Stalking
10 volume levels
Attenuation:
All Modules NRR: 26 / IPIL 37.3/44/42
| | | | | | | | | |
| --- | --- | --- | --- | --- | --- | --- | --- | --- |
| Frequency (Hz) | 63 | 125 | 250 | 500 | 1000 | 2000 | 4000 | 8000 |
| Mean Attenuation | 26.1 | 24.6 | 23.2 | 23.3 | 23.4 | 31.6 | 31.8 | 36.4 |
| Standard Deviation | 6.4 | 4.6 | 3.8 | 3.5 | 3.4 | 3.6 | 3.3 | 4.8 |
| Assumed protection | 19.7 | 20.0 | 19.4 | 19.8 | 20.0 | 28.0 | 28.5 | 31.6 |
The Good:
Best in Industry fit and comfort
Above average noise cancellation
Perfect for 'hard to fit' ears
Perfect for competition shooters, rifle shooters or precision rifle shooters where standard hearing protection may become dislodged while shooting.
Product quality and construction
Good amplification with 10 volume levels
Directional hearing – great for hunters
Better than average wind noise cancellation
The Bad:
Battery life is limited – assume 3-10 days
Controls are tiny, difficult to engage or adjust with gloves on, I must add, this is a negative for any 'in ear' hearing protection.
Expensive: The DefendEar Dx series starts at $650.00, The DefendEar Shooter starts at $399.00, we will have a demo available for that model available for evaluation.
The Recommendation:
Buy these if you have the budget to do so, If you are budget strapped there are several products available such as the DefendEar Shooter .

They are expensive, but if you consider my entry level hearing aids cost over $2000.00, the price is well worth saving your hearing.

Contact Westone via the web at https://www.westone.com/store/defendear/
or follow on Facebook at https://www.facebook.com/westonelabs/

Westone Laboratories
2235 Executive Circle
Colorado Springs, Colorado
80906, USA
Phone: 1-800-525-5071